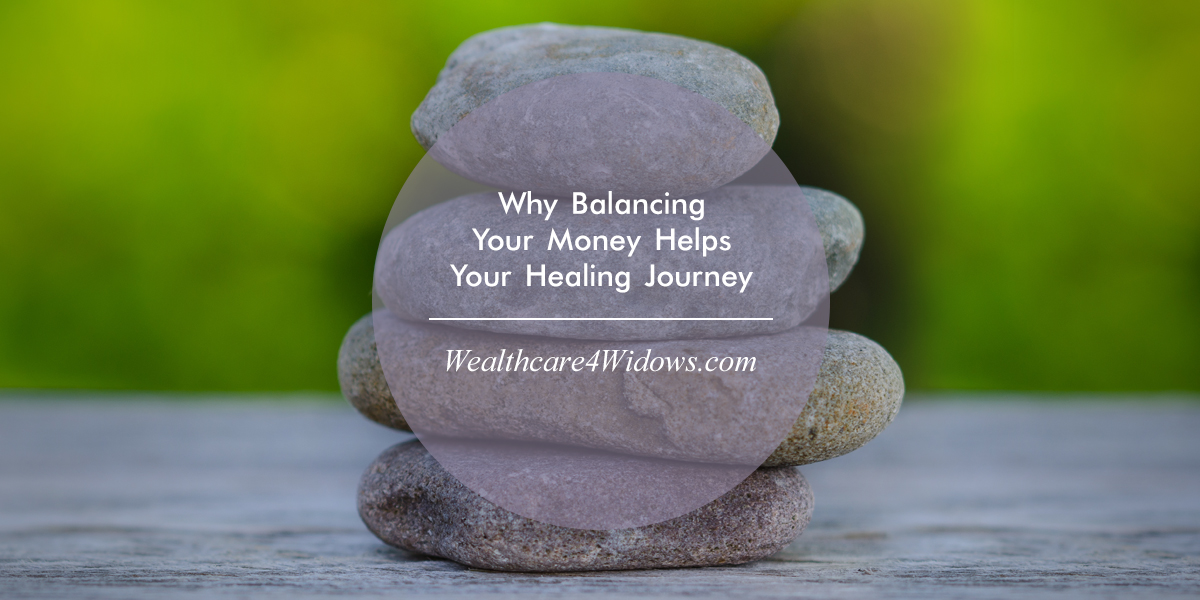 Balancing your money may not be on your mind after your husband dies. Those first few weeks (months and even the first year) can be filled with waves of emotion – ranging from sadness, anger, and loneliness. And so, you might wonder how balancing your finances can help your journey.
When you take the time to balance your money, it can provide direction when you are feeling adrift after loss. It can also help you make smart choices as you begin to move forward.
One of the reasons I started my business was to help widows create and understand financial guidelines so they make empowered decisions. These decisions can tremendously help build their financial resilience with the changes that inevitably occur after the loss of their husband.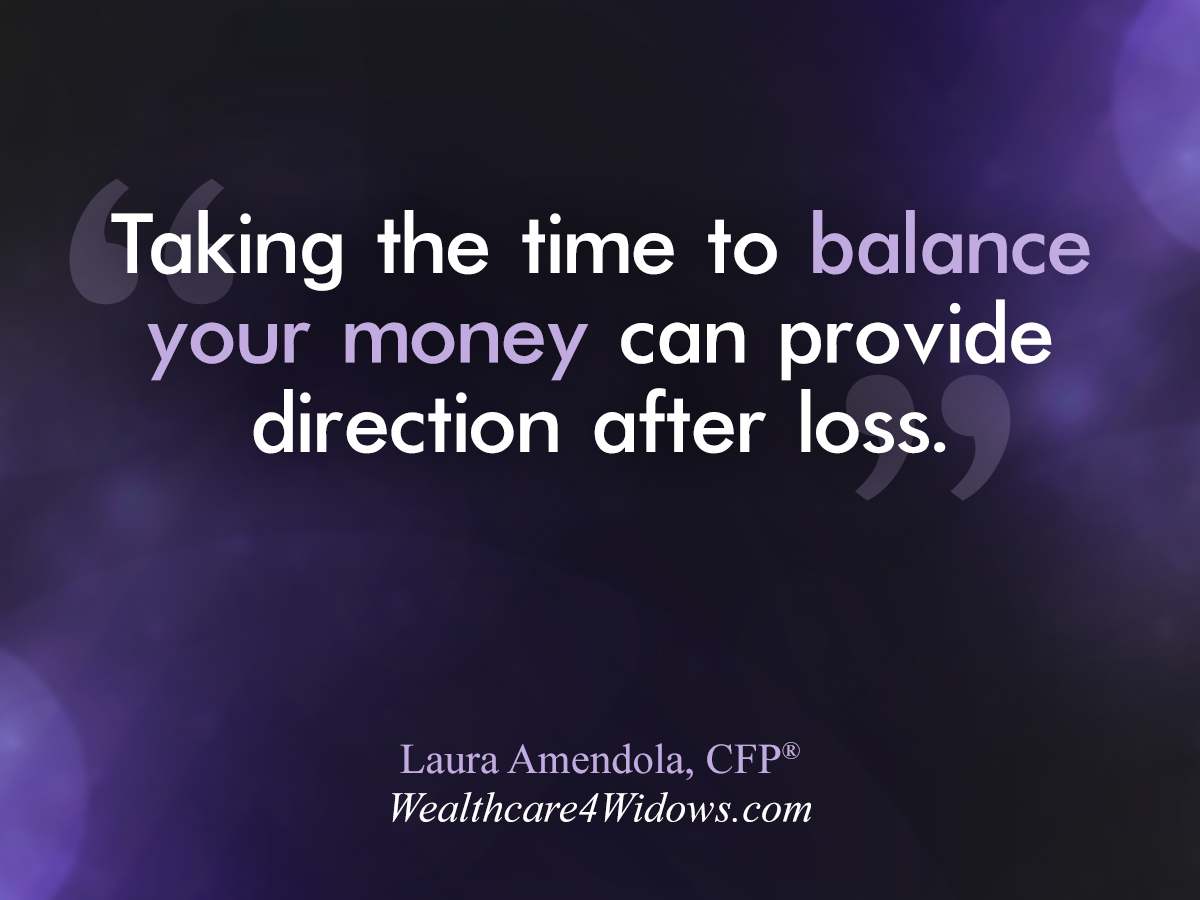 So what's the best way to get started, you may be asking?
The big picture of your finances can best be evaluated with the 50/20/30 Money Balance Formula.
You can download a free copy here.
50/20/30 Formula…
This is the best approach I have found to help clients redirect their finances toward a fulfilling life. It is from the book, All Your Worth: The Ultimate Lifetime Money Plan by Harvard professor and bankruptcy expert – Elizabeth Warren – and daughter, Amelia Warren Tyagi.
The greatest outcome I have found from using this formula is it becomes easier to lose the fear and overwhelm from asking yourself, "Do I have enough after my loss?" Instead, the formula helps cultivate healing and can help make you feel more secure (which can be a game changer during such a turbulent time).
Although the math is usually not too complicated, there is a bit of an "art" to it, which is why I recommend having an experienced advisor (one who works with widows) gently guide you through the process of adapting your life renewal to the math outcomes.
This can lessen any confusion and easily make sure you get your questions answered. It can also, not only, be reassuring but comforting to have that trusted support as you adjust or re-prioritize your financial decisions.
How It Works…
Let's take a look at the breakdown so you understand what it can tell you about your current financial situation.
Here's how it works:
Core Living Expenses:

keep at 50% (this includes housing, everyday essentials, credit cards and contractual obligations)

Financial Goals:

save 20% (retirement savings, debt reduction, education savings)

Embrace Life's Fun:

spend 30% (renewal of your dreams and aspirations)
It's that straightforward. And it works – whether you are 20 or 80 years old.
Why do we use it?
Because It's sustainable, safe, and has been tested over time. It allows flexibility during times of financial emergency or change. You will always have room to maneuver. The best part is that you are in control and that helps you get back to the journey of emotional well-being.
When your money is in balance, you begin to realign with "having enough."
It can also help answer many of the questions widows often ask after their husband passes away.
Gaining Clarity…
One of the major questions, I often hear, is "Now that I am a widow, do I need to sell my house?" It is a scary question and can feel devastating. However, it is answerable.
Most widows will undergo decreased income and their previous financial balance is almost always disrupted in some way.
The last thing you want is to experience long-term deprivation because you are struggling with your finances – wondering if you can afford that latte, smoothie, or dinner out with friends.
Unfortunately, housing issues can be a major point of pressure, especially from adult children who are "campaigning" to sell the house…
"Mom, you need the money," or "You're not safe alone." This is a topic fraught with emotional hooks and quite stressful.
This is why I want you to "know your numbers" so you can make the decision yourself based on the options that are most meaningful to you. By doing the calculations in the 50/20/30 Money Balance Formula, you'll know where you're starting from and where you'll need to adjust.
If you missed it above, you can download the formula sheet here.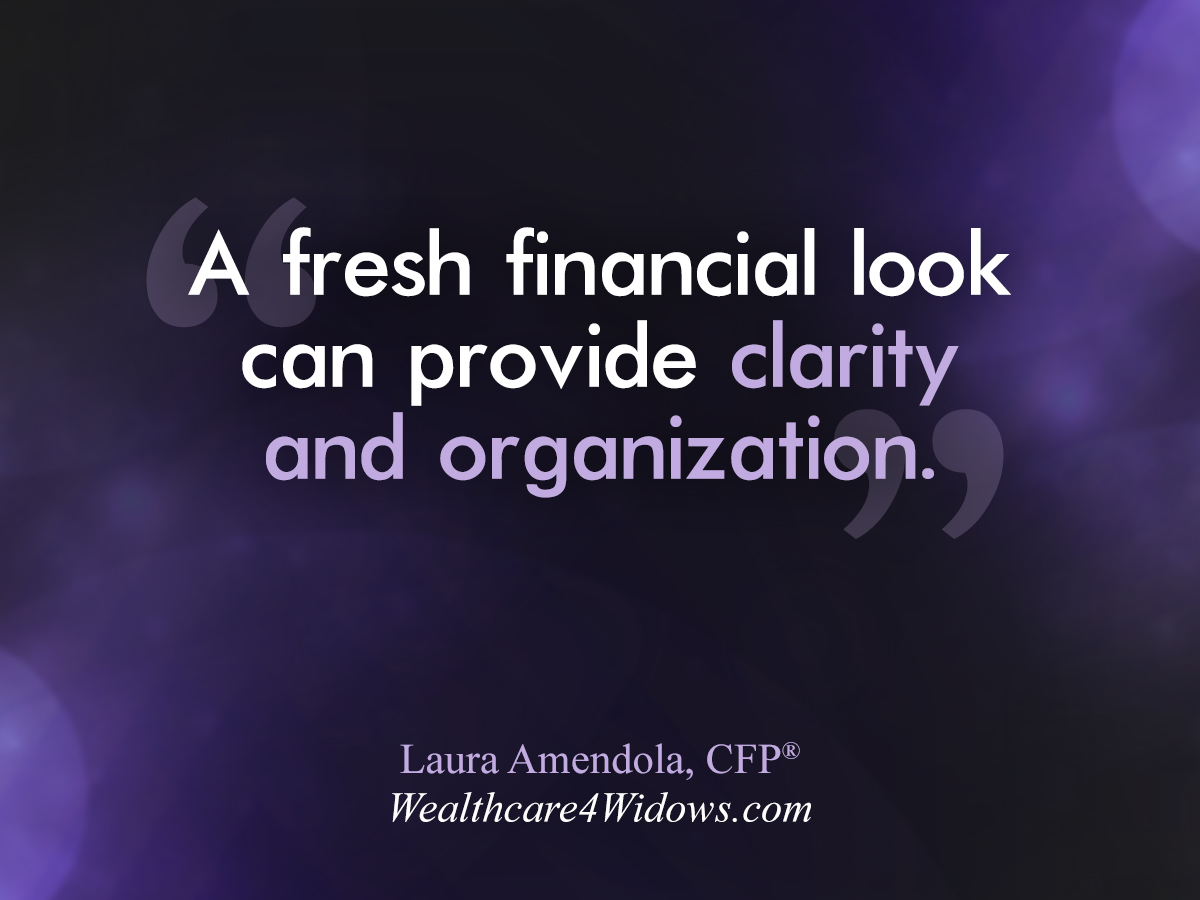 The goal is to get your finances, not into perfect balance, but as close as you can for the first 3 years of widowhood. This can allow you to discover what you want in your life as you move forward on your own. The 50/20/30 plan makes it clear, detailed, and specific.
It works because it's all about having enough. Enough to pay the bills. Enough to have a little fun. Enough put aside for the future. Enough to feel real confidence.
Trusting Your Journey…
In addition to using the formula, when you enlist trusted guidance from a financial professional who has experience working with widows, it can help make sense of your next best steps. Having a fresh financial look and support can help to provide clarity and organization so that you have an easier way to evaluate whether you can afford your home, keep up with your bills, and still enjoy your lifestyle.
And this can, most importantly, help you trust your journey and greatly impact your healing. When you begin to see clearly and build a blueprint of what you want, you can then tackle those big decisions more easily and with less stress because you have a plan of action. You can move forward with clarity, confidence, and comfort. You just have to take the first step.
Wishing you ease, grace, and financial success,
~Laura
Any opinions are those of Laura L. Amendola and not necessarily those of RJFS or Raymond James.